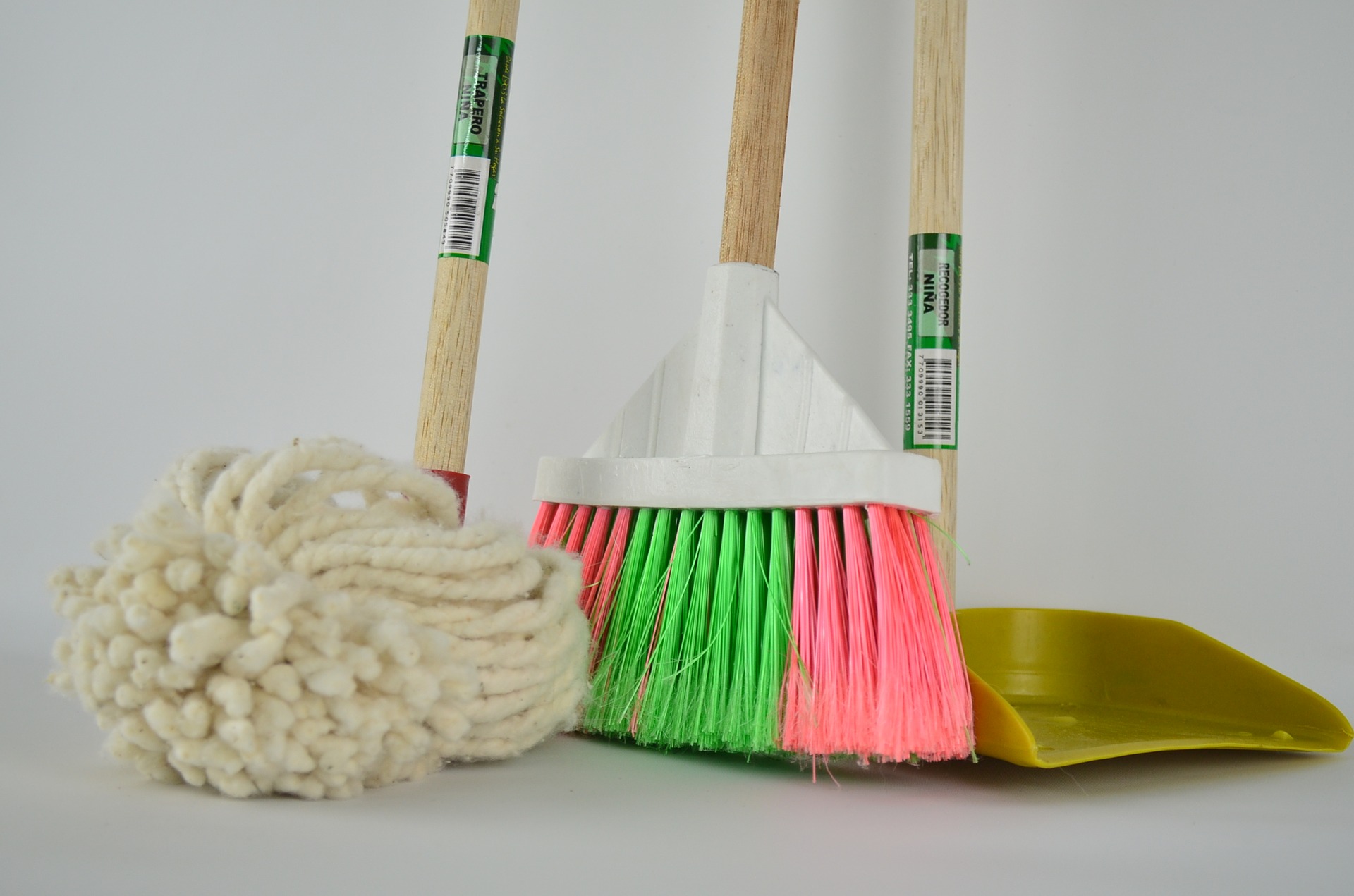 How's your spring cleaning adventure going? Thousands of residents have already begun spring cleaning their apartments in Greensboro, NC. Spring cleaning can seem overwhelming; we get it. It's easy to put it off, so if you need some help to jump-start the process, here are some handy tips.
Jump-Start Your Spring Cleaning Adventure
Schedule Spring Cleaning: Set a calendar date for when you plan to start your spring cleaning and when you want the project completed. Writing it down will help you mentally prep for spring cleaning.
Make a List & Gather Supplies: Create a shopping list of all the supplies you'll need, including paper towels, sponges, extra garbage bags, cleaners, disinfectants and so on. Purchase everything before your spring cleaning start date. It can derail your spring cleaning plans if you have to stop in the middle of a project and run to the store for something as simple as more sponges.
Start With the Fridge: Your refrigerator should be the starting point for your spring cleaning adventure, and there's a good reason for this. The fridge is an area you'll probably visit often when you're cleaning the apartment for something to drink or eat. When it's sparkling clean and smells fresh every time you open it, this will motivate you to keep going and get the rest of the apartment cleaned.
Pick a Space & Stay There Until It's Done: Focus on one room or space in the apartment at a time, and stay there until it's fully cleaned. You can actually waste time if you try to do different projects in different rooms (like dusting the whole apartment, for example). When one room or area is fully cleaned, that space can be used as a place to temporarily stage bulky items or furniture from other rooms. Move a bed into that clean space, for example, and you can totally vacuum the space underneath the bed!
Spring cleaning is a daunting task, but once it is done, you will be glad you took the time to do it. Spring is also a great time of year to move! If you know anyone looking for an apartment in Greensboro, NC, have them contact the leasing office today for a list of available units.