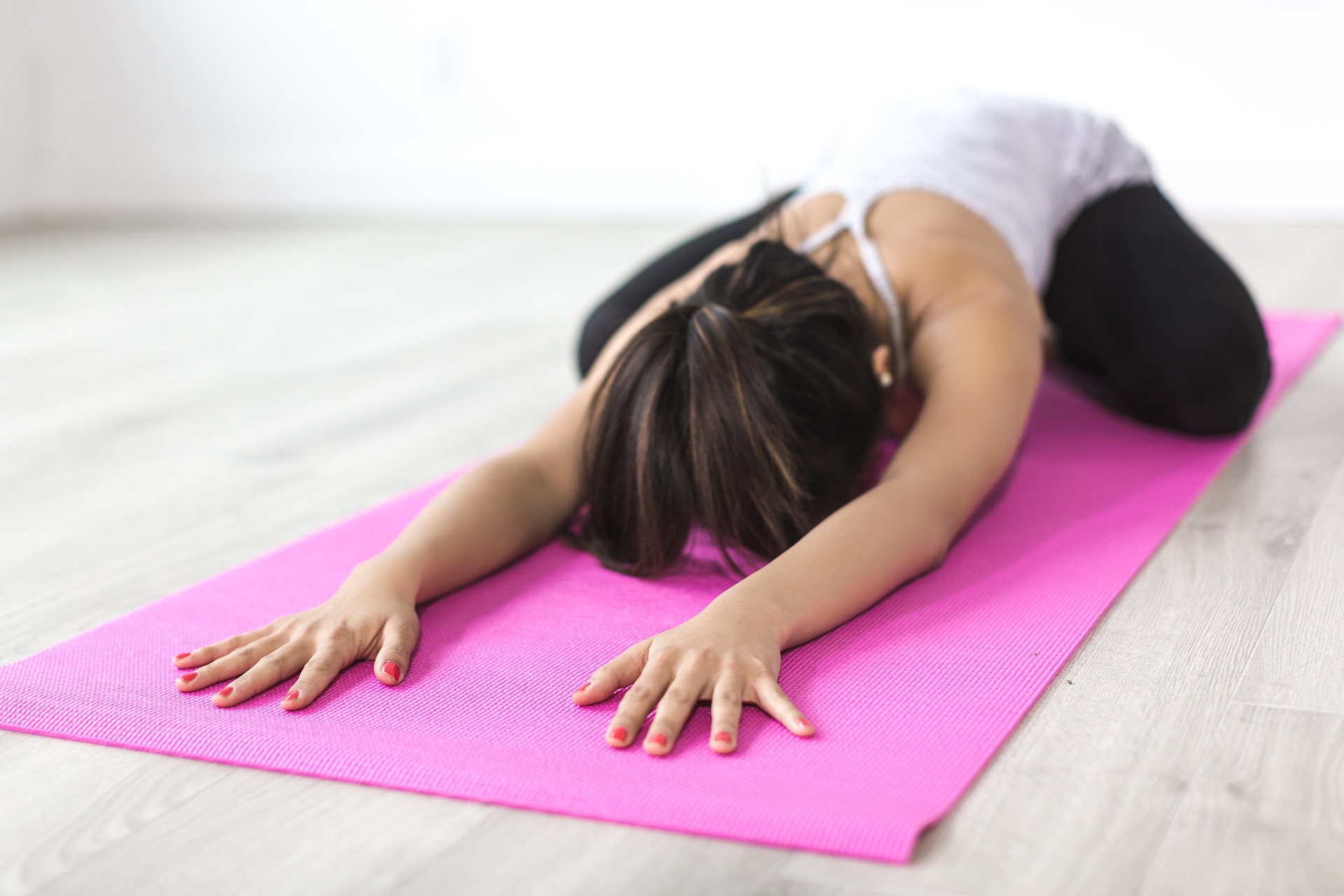 Are you looking for a way to relax and unwind in your New Bern apartment? Why not give yoga a try? Yoga is the perfect workout to improve your health and flexibility and quiet a busy mind. Whether you are a beginner to yoga or a seasoned pro, here are some yoga poses sure to calm your nerves after a long, stressful day.
Child's Pose
This is a resting stretch that can help to release tension in your neck and shoulders. It also is perfect for reducing back strain and calming down your nervous system. Start by kneeling on the floor and sitting on your heels. If you have knee problems, place a rolled blanket behind your knees. Lower your torso forward and rest it on your chest if possible. If the pull is too much, you can spread your knees out a little to the side. Stay in this pose for five minutes, focusing on your breathing and clearing your mind of negative thoughts. Try to push your torso down a little further each time.
Wide-Legged Pose
This posture stretches and tones the back and insides of your legs. It also puts you in a position that cools down your body, which can induce a sense of calm. Sit with your legs stretched as far as you can, making sure you feel a little pull. The rest of your body should be in a proper posture with your spine as tall as it can be and your shoulders back. Lean forward and place the palms of your hands on the floor. While keeping your knees pointed upward and your thighs tight to the floor, slide your legs to between 15 and 20 degrees. Start moving your hands forward as far as you can. Breathe deeply for three minutes and then slowly rise back to a seated position. Try to perform this pose at least three times, moving farther out with each stretch.
Are you in the market for an apartment in New Bern, North Carolina, that has the perfect floor plan to allow you to test out your new-found yoga skills? Stop into Woodland Crossing today to find the ideal apartment to suit your needs.