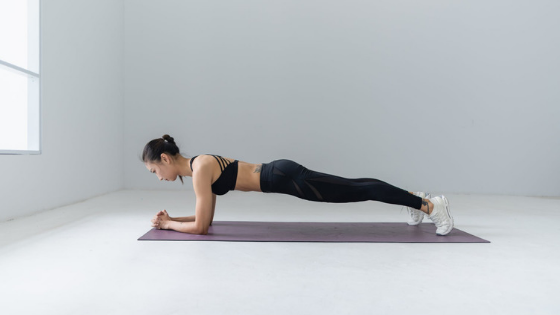 Staying in shape is one of the things we all shoot for in life. But with our busy schedules, achieving this is never easy. However, there are many easy workouts you can do from the comfort of your own home or apartment. In this post, we'll discuss three at-home workouts that can help you stay fit.
Push-Ups and Squats
If you're looking for a few exercises that help build strength and flexibility in your whole body, then push-ups and squats are the way to go. Push-ups are great for your pectoral muscles, shoulders, and arms. However, it's important to use good technique. Try doing 10-12 reps while keeping your back straight. If you can't do this many, do as many as you can and increase reps as you build strength. Technique is also extremely important when doing squats. Squats build strength in your lower body and do wonders for your buttocks and thighs. When you're resting from your push-ups, do some squats to get a full-body workout.
Curls and Overhead Press
If you're looking to build strength, then buying some dumbbells can help you get there. Be sure to grab some dumbbells that aren't too light, but also not too heavy. But remember that you'll be building strength, so it's not a bad idea to grab an assortment of dumbbells that feel a little on the heavy side (it's a good motivator too). Once you find the dumbbells that work for you, start doing some bicep curls and overhead presses. Stand with your feet shoulder-width apart, straighten your back, keep your arms straight, then lift the dumbbells up until you hit your chest. For the overhead press, you'll want to sit down on a chair with a flat backrest. Then you'll sit up straight, lift up one dumbbell in each hand and bend your arms so you form a horizontal line ending at each elbow. Start in this position and lift each arm into the air until your arms are fully extended. Continue this for 10 to 12 reps and increase weight as you feel more comfortable.
Lunges
Lunges are another simple, beneficial workout. This exercise is done by standing up straight, extending your leg out, then trying to touch the ground with your knee. Try to mix in front lunges and back lunges for a better workout. And remember to try to keep your back as straight as possible during this exercise.
If you're searching for New Bern, NC apartments that make working out easy, then call Woodland Crossing Apartments today to schedule a showing!