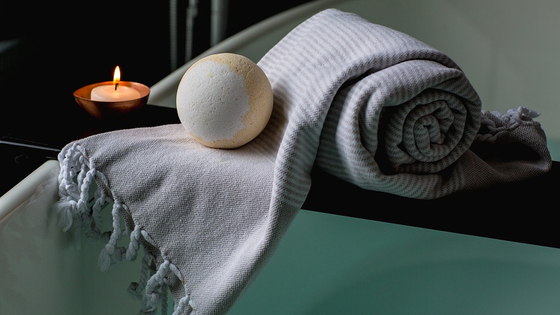 Whether it's been a long day at work or a seemingly endless string of classes that has you needing a bit of time to unwind, our New Bern apartments are the ideal place to take respite. In fact, many of our in-home and property amenities are designed with these needs in mind. Here are four ways to kick back and relax in the community.
1. Spend Some Time With Your Pet
Woodland Crossing apartments in New Bern is a pet-friendly community, and we offer ample walking areas and play zones for your furry friends. After an exhausting day, go for a walk with your pet, or just lounge around the spacious living room petting your bestie and binge-watching your favorite shows.
2. Spend Time on the Sundeck
Even on a cooler day, our spacious sundeck is an ideal place to just sit back and enjoy Mother Nature. Of course, warmer weather will have you too tempted by the sparkling pool to resist taking a refreshing evening dip. Wi-Fi is accessible, so you can study or do after-work online activities without needing to be indoors.
3. Get in a Quick Workout
Whether you do a bit of light stretching in the apartment or take advantage of our state-of-the-art fitness center, a quick workout can actually calm the mind and the body. Want to get moving? Challenge someone to a game at our 24-hour on-site fitness center, and you'll likely get a better night's sleep.
4. Relax on the Private Patio or Balcony
Our cozy apartments boast balconies where residents can enjoy their own private space while winding down. It's an ideal place to chill out with pets, read a book, or catch up on some much-needed quiet time. Additionally, our community members enjoy growing small herb gardens on the patio, which is also very calming.
Discover the Relaxing Amenities at Our New Bern Apartments
Ideally located near the East Carolina Medical Center, Mount Olive College, and Craven Community College, our apartments in New Bern are the perfect place to come home to after a long day. Contact us here at Woodland Crossing Apartments to learn more about our current availability of units and to view our exciting floor plans.